Free METEC ticket for ESTAD participants
All ESTAD participants will receive a free full day METEC ticket, which grants you access to the trade fair grounds only!

Please note that activation of this ticket is necessary to enter the fairground and to get into the area of the ESTAD conference rooms.

How to get your METEC ticket/access to fairground:
After the payment has been completed, you will receive your free code for booking the METEC ticket:
Receive the ESTAD e-ticket by mail (check your spam folder as well) and use the link www.metec.com/voucher
Create your personal account on the METEC website under "Do you want to redeem a voucher?"

Set contact details and password
Complete data
Confirm


You will receive an email and have to confirm the registration: click "Acknowledge your registration" and follow this link
Click on "Buy ticket or redeem voucher" on the METEC website and enter the voucher code that was sent to you with the ESTAD ticket.
Do not close this pop-up box - click on "To cart" or use the option via the "Shopping Cart".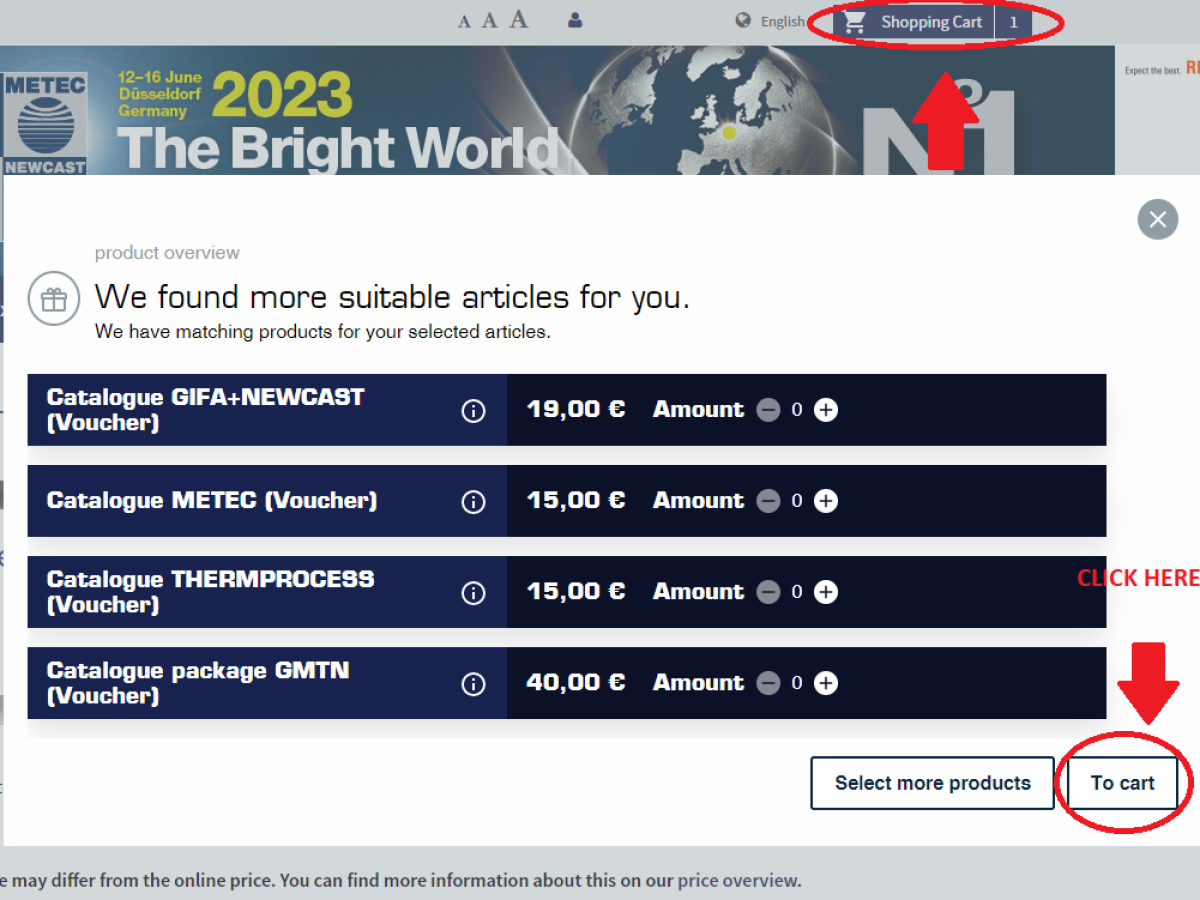 Alternative: if you are not automatically redirected, go directly to the Messe Düsseldorf ticketshop, log in and enter your voucher code in the large gray field in the center.
You will receive your METEC ticket directly by e-mail. Only with this you have successfully completed the process.

In case of problems:
Ticket-Hotline: +49 211 / 4560-7600
Email: ticket_at_messe-duesseldorf.de
(No telephone or written ticket order possible)