Call for Papers: Deadline extended
In 2023 again the accompanying conference of METEC trade fair, organized by the Steel Institut VDEh
METEC & 6th ESTAD (European Steel Technology and Application Days)
12 - 16 June 2023 - Düsseldorf, Germany
ESTAD thrives on high-quality technical presentations and cutting-edge know-how. The high quality standard runs through all main topics and makes this conference one of a kind.

Due to high demand the deadline for the call for papers will be extended!
Take advantage of the possibility to present your newest technological developments and research results at one of the most important steel conferences.

The new abstracts submission deadline is 31 January 2023.

Only those who continue to develop their businesses remain competitive. The prerequisite for this development means being constantly informed about the latest and most sophisticated technological advances, exchanging ideas and initiating and expanding networks with clients, partners and suppliers. The 6th European Steel Technology and Application Days (ESTAD) 2023 ran in parallel with the METEC Trade Fair.
The Steel Institute VDEh and its partners offered visitors the perfect opportunity to reach their objectives. At this event you acquired the latest information on new ideas and developments as well as on the state-of-the-art in metallurgical process technologies for iron and steel production, steel materials and steel application.
ESTAD 2023 welcomes conference chair Dr. Heike Denecke-Arnold!
The Steel Institute VDEh is pleased to announce the conference chair for the upcoming METEC & 6th ESTAD 2023. Dr. Heike Denecke-Arnold, Chief Operations Officer, and member of the Executive Board of thyssenkrupp Steel Europe AG, will take over the patronage as the Chair. Her technical know-how in iron and steelmaking metallurgy and steel materials engineering as well as her many years of experience in the steel industry, make her the ideal choice for this position.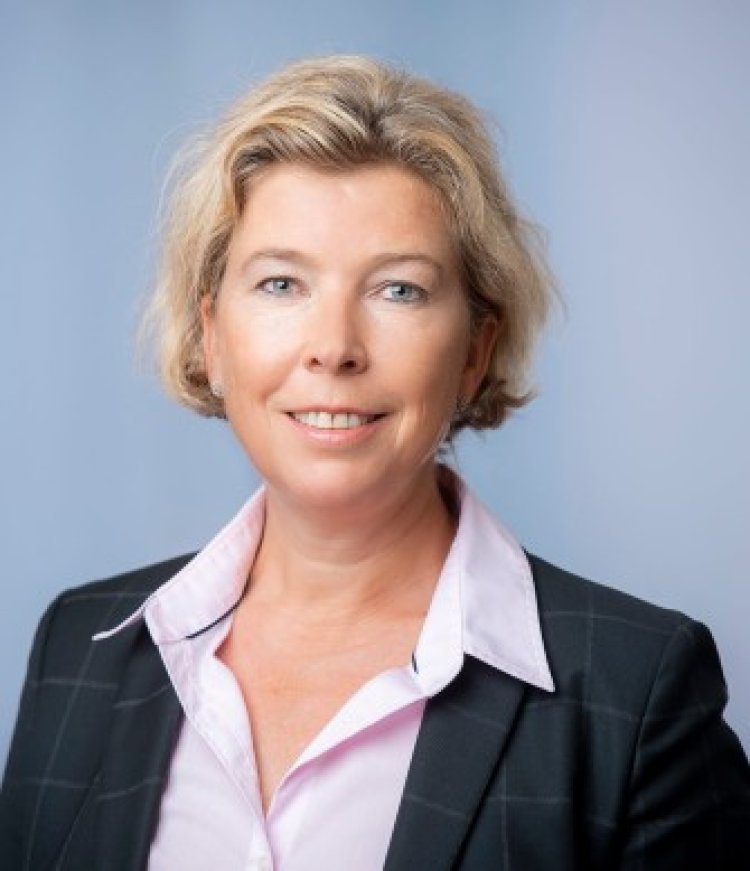 Dr. Denecke-Arnold:
"The European steel industry is currently facing huge challenges. It is on the way to becoming a vanguard to achieve climate neutrality in its production routes. But it has also meanwhile to deal with the increasing lack of energy availability and increasing energy prices. The silver bullet to climate neutrality for steel production based on iron ores, appears to be via hydrogen-based direct reduction avoiding coal and coke for iron ore reduction.
The melting of the produced DRI in an electric arc furnace to crude steel or in a smelter to electric hot metal, which is then refined to crude steel in a basic oxygen furnace, are probably the best solutions. Nearly all European steel companies operating integrated iron and steel works are moving in this direction.To reach this target, policy boundary conditions must be realized in due time to afford necessary investments for CO2-free iron and steelmaking technologies. Moreover, the availability of green electricity and green hydrogen is a prerequisite to achieve nearly climate neutrality in the steel industry, also on the route with scrap-based electric arc furnaces. It must be mentioned in this context, that also the material steel is a CO2 mitigation enabler in many applications.

The METEC and the 6th ESTAD will provide answers to many of the pressing technical questions at hand and will therefore contribute to the further success of steel in Europe and around the Globe.

I am looking forward to meeting you in Düsseldorf at METEC and 6th ESTAD 2023!"
Compliance Rules

The Steel Institute VDEh and all cooperating organizations are committed to adhering strictly to all applicable antitrust laws. Within the context of METEC & 6th ESTAD it is strictly prohibited to discuss competitively sensitive subjects such as price-fixing agreements or agreements on quantities.
You will find the antitrust guidelines "Guidelines on Adherence to Cartel-Law Regulations" on this website under the topic INFORMATION.